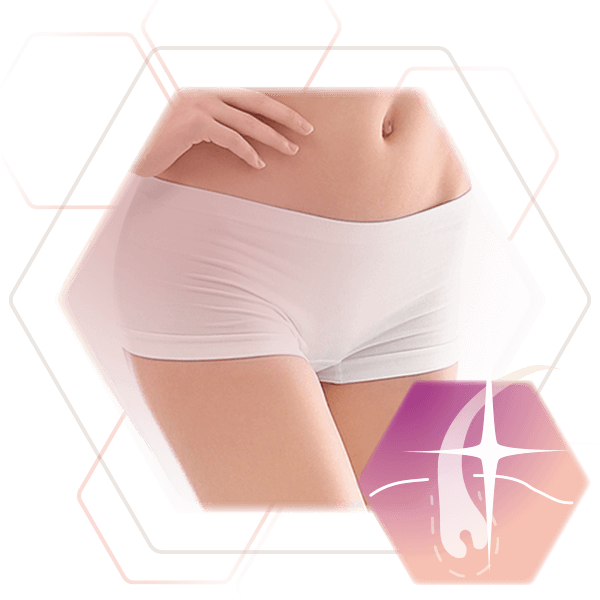 permanent hair removal* BIKINI ZONE & INTIM­ATE AREA
Hair removal in the most sensitive parts of the body in Stuttgart
Get rid of hair in the female intimate area
Experience pure femininity
Having your bikini line and intimate area depilated has been part of many women's routine for over 20 years. At first, only the hair in the bikini area was removed, as it was often visible when wearing a swimsuit or bikini. This trend became more and more popular and at some point led to the fact that more and more women also said goodbye to the complete intimate area from unwanted hair growth.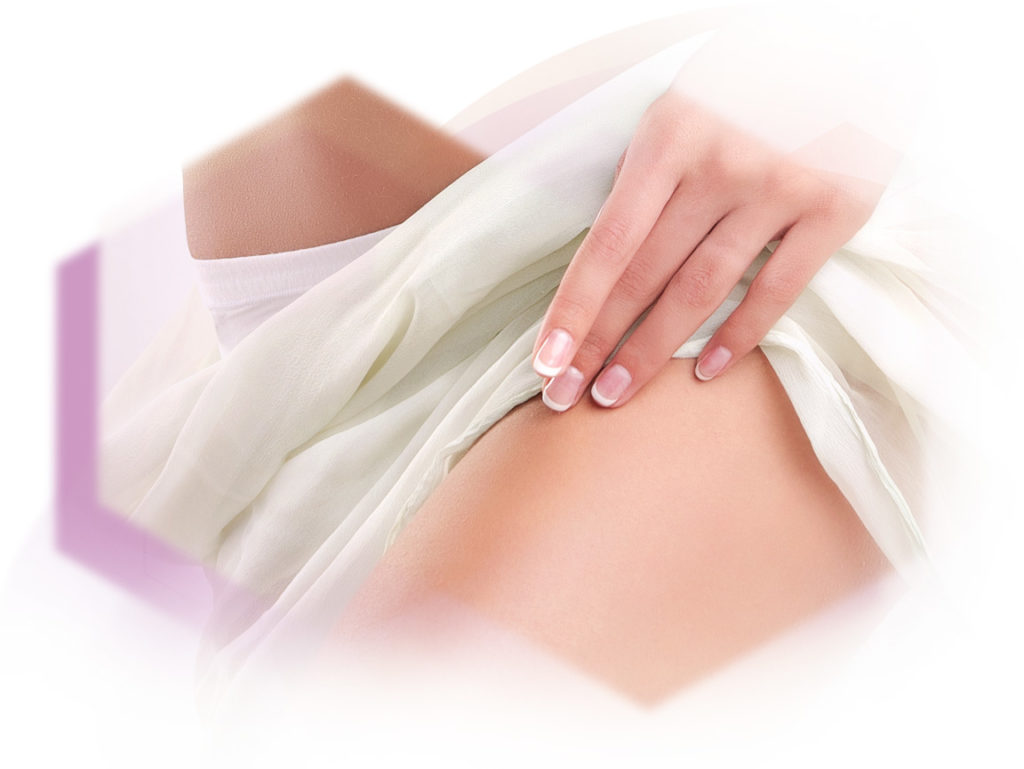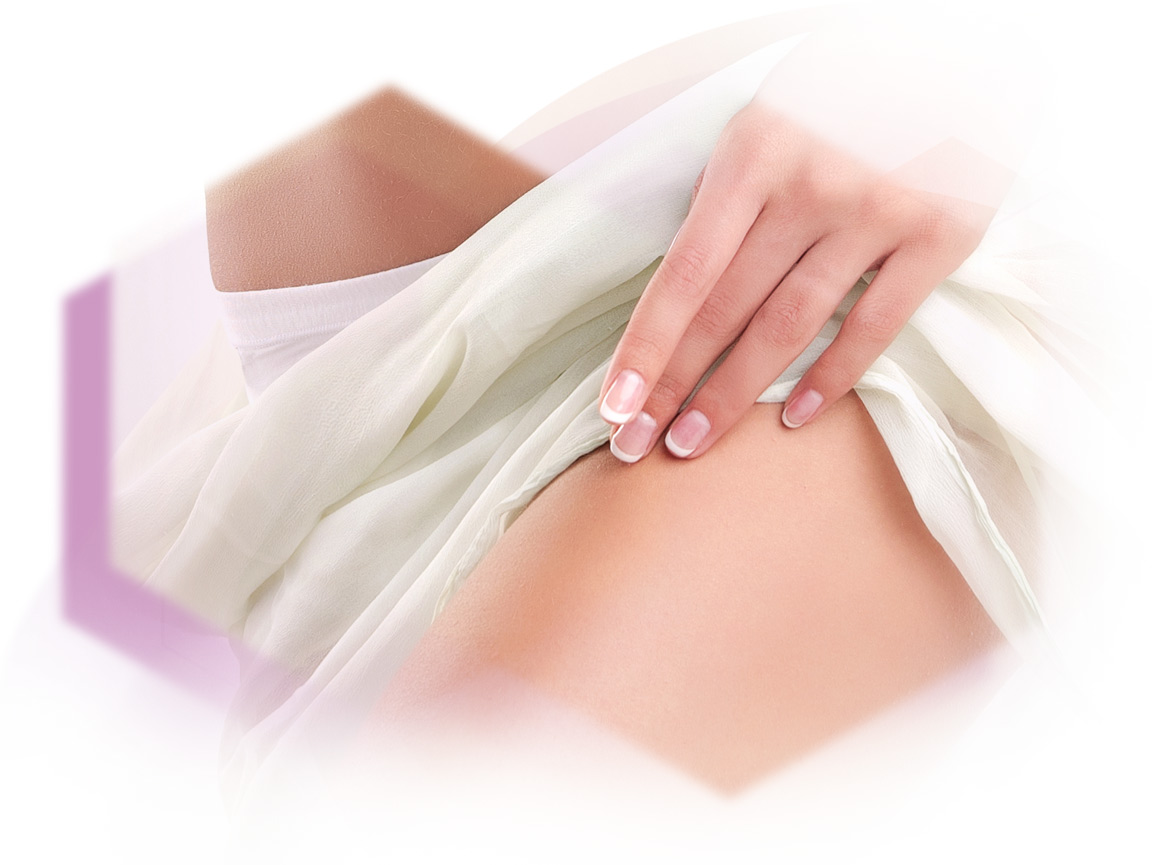 How should the hair be removed?
There are a lot of different ways to remove unwanted hair. Often, most women resort to conventional methods, such as shaving. However, stubble is formed after a short time, which has many unattractive disadvantages. Removing hair by waxing achieves much longer results, but this must also be repeated every few weeks. Hair removal with light has significantly more advantages, because this method is not only painless, but also achieves a permanent* result. Thanks to permanent hair removal* with light, we at Haarfreiheit can offer you a perfect appearance at any time.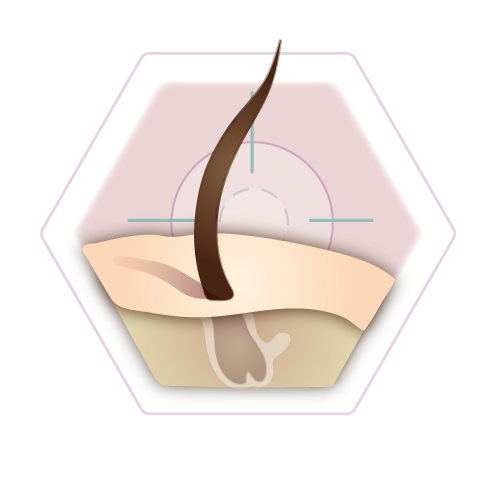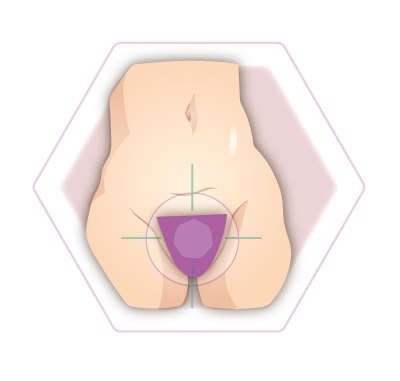 Perfect hygiene
Hygiene in the intimate area
The intimate area and the bikini line are particularly sensitive areas of the body. For this reason, you should pay attention to good hygiene here, because otherwise bacteria can accumulate in this area. This results in skin irritation, inflammation and redness, which can be particularly unpleasant. Since bacteria adhere particularly well to hair, it is a wise decision to remove them completely so as not to provide any surface for attack.
Complete freedom in every situation
Thanks to our permanent hair removal*, you can forget about all worries about unwanted body hair. Be free in any situation, whether in the swimming pool or in the sauna. Even on particularly difficult and sensitive parts of the body, our innovative technology will convince you with a permanent* result. Let our specialist staff inform you about the numerous procedures.
What is the best way to keep the intimate area hair-free?
No more painful shaving
There are a variety of ways to depilate the intimate area or bikini line, but most of them do not promise permanent results. Especially the intimate area is a very sensitive body part for hair removal, if then methods such as waxing or sugaring are used it can lead to severe pain or even skin injuries. Skin irritation or injury can also occur with traditional shaving. Say goodbye to such risks and opt for permanent hair removal with light.
No more ingrown hairs
Another major disadvantage of common hair removal methods such as waxing or shaving is not only the large amount of time required, but also the high risk of ingrown hairs. Especially in the intimate area, ingrown hairs are unpleasant. Since the hair always grows back with conventional methods, they can get lost under the skin and thus do not find their way to the surface. In the best case, peeling already helps to remove the top layer of skin and expose the hair. However, inflammation is much more common and the hair becomes encapsulated. This results in itching and reddening of the skin, which is particularly unpleasant in such sensitive areas as the intimate region.
Put an end to itching
Most temporary hair removal methods often lead to further problems, such as itching, pimples or ingrown hairs. However, especially in the intimate area, dirt particles deposited in the hair can trigger inflammation. Therefore, intimate hair is not only unaesthetic, but can quickly worsen hygiene.
We offer you the perfect solution for a well-groomed intimate area thanks to our permanent photoepilation. Of course, our professional staff treats all concerns with the utmost discretion.