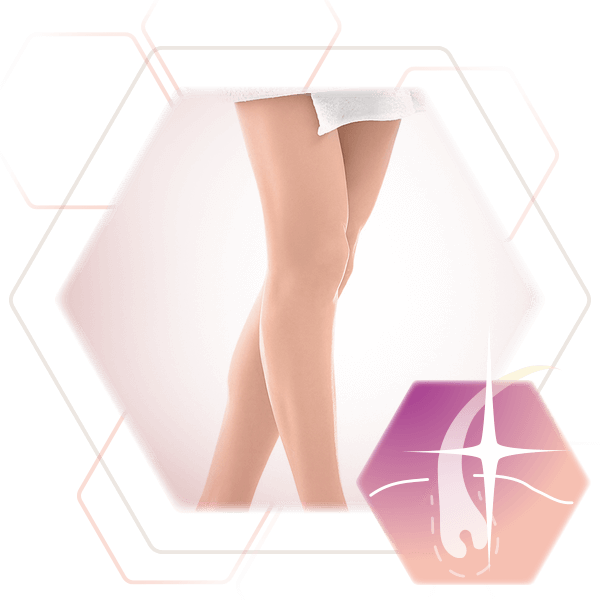 Permanent hair removal* for women on LEGS
Hair removal for legs without the hassle of shaving or waxing with the experts at Haarfreiheit in Stuttgart.
Hairless removal for legs
Smooth, soft legs – the dream of every woman
For many years, silky smooth legs have been part of the aesthetics of many women. That is why almost every woman in Germany removes her leg hair. Unfortunately, this often takes a lot of time, causes itching and ingrown hairs.
Methods for leg hair removal
For long-lasting smooth legs, there are various methods available. Shaving provides a quick solution, while waxing and epilating promise longer-lasting results. However, these methods require regular repetition and can lead to stubble formation. In addition, epilating or waxing can be very painful. XENOgel Technology enables painless hair removal, which is also permanent.
Pure aesthetics with hairless legs
Fulfill the dream of pure aesthetics with light and laser hair removal. Remove hair from your legs in a permanent* way. Whether at home, on the beach, or simply for a consistently great feeling, smooth legs are a wonderful sensation for every woman. In an informal and free initial consultation in Stuttgart, learn more about our techniques and results for leg hair removal.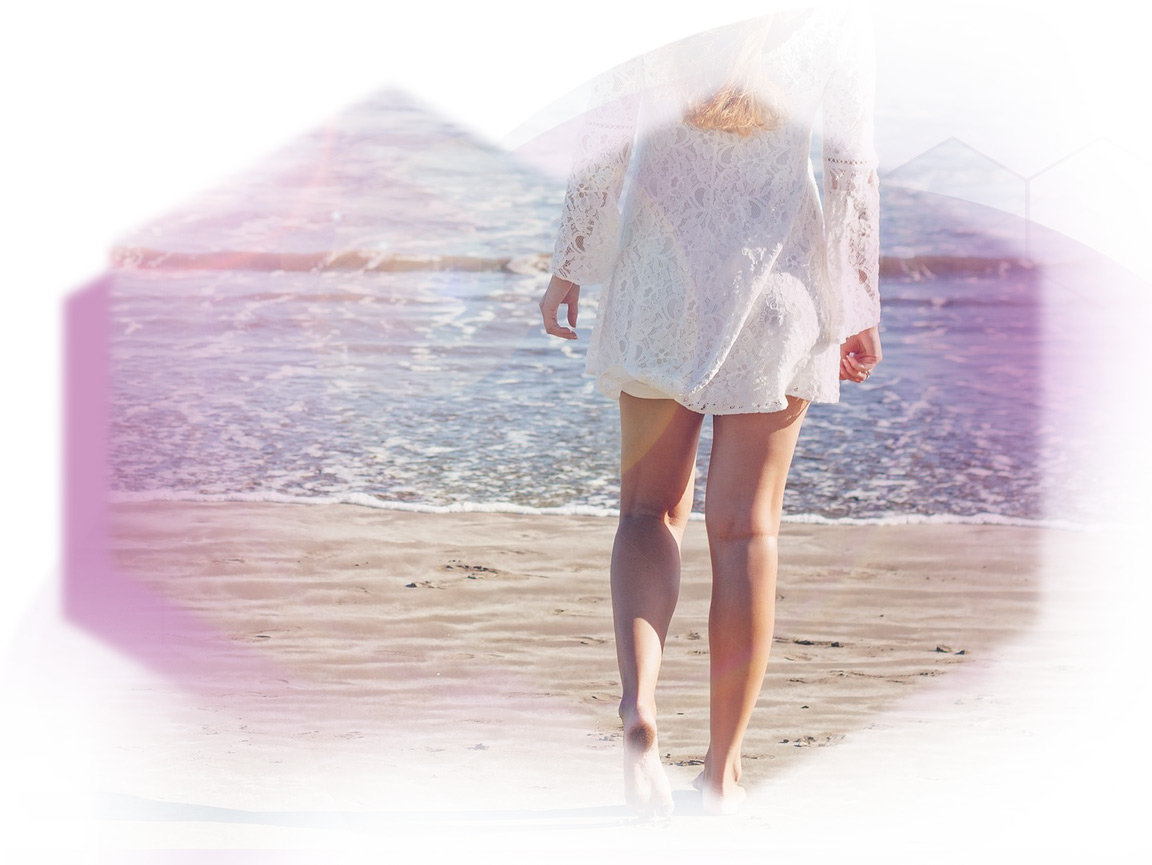 With the latest technology in Stuttgart to smooth legs
Beautiful legs with minimal effort
Our methods of permanent hair removal* fulfill your dream of smooth and tender legs in a short time, without much effort. Forget about constant shaving and use your time more wisely. You can also say goodbye to itching and ingrown hairs, because our innovative technologies are particularly gentle on the skin.
Painless leg hair removal with cold light
Our advanced methods of permanent hair removal using cold light not only deliver effective results in leg hair removal but also provide a particularly skin-friendly treatment. In each session at the Stuttgart institute, you'll experience the comfort of a pain-free application. This pleasant experience allows you to effortlessly integrate the treatment into your daily routine. Look forward to long-term results and the sensation of smooth skin without compromising on comfort.
Hair removal with laser technology
In addition to cold light hair removal, we also offer treatment using laser technology. Our institutes possess all the available technologies in the market for permanent* hair removal. Therefore, we can provide treatment with the diode laser, Alexandrite laser, or ND:YAG laser. In contrast to cold light, focused light is used in this process, which is perfect for targeting each individual hair. We would be happy to explain all the further options for achieving permanent leg hair removal at Haarfreiheit in a free consultation.
Will shaving then finally be unnecessary?
Free choice of clothes
Whether you are on vacation, in the pool or in the sauna, you will never have to worry about hair growth on your legs again. Feel free to wear what you want, when you want. Show off your legs with beautiful skirts or dresses, free from any leg hair. Thanks to permanent hair removal, you will never have to endure painful hair removal methods, such as waxing, ever* again.
Optimal service in Stuttgart
Professional team
Since it is an absolute priority for us to offer you the best service, the treatments are performed exclusively by medical and trained professionals. In order to use the best technology in a targeted and efficient way, the staff needs the best know-how. In a free consultation you can learn more about our team, our technologies and the right treatment for your needs.
Prices for hair removal on the legs
The cost of a hair removal treatment differs based on whether only the lower legs or the entire legs are to be treated. Details about the prices can be found here. Additionally, a calculation of the total cost for a combination of multiple body areas is possible, allowing you to transparently and straightforwardly determine the total cost for your individual hair removal treatment.