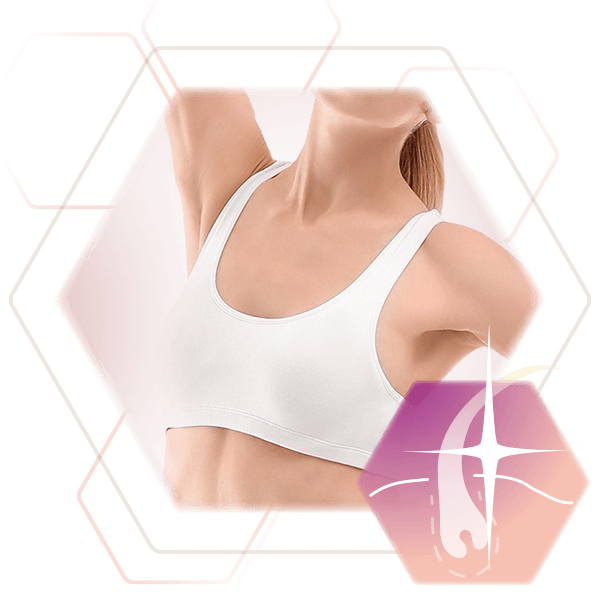 permanent hair removal * for women ARMPITS
Permanently smooth armpits thanks to innovative light and laser technology
Remove armpit hair permanently*
Smooth armpits for every day
Many women want smooth underarms and not only during the summer. Even all year round, most women don't want to have to worry about annoying hair in the underarm area. However, permanent hair removal is not only beneficial for aesthetic reasons. Underarm hair can quickly develop unpleasant odors, despite daily hygiene. With modern photoepilation we free you from annoying hair in the armpits, completely painless and completely sustainable.
The perfect result for every hair type
Permanent hair removal* with light is possible for almost every hair type. With darker hair types, the need for action is very high, because dark, bristly stubble is quickly noticeable and unfortunately these grow back particularly quickly. We can relieve you of this burden. Shaving is not only time-consuming, but often leads to irritation of the skin. With permanent hair removal*, you can save yourself from this.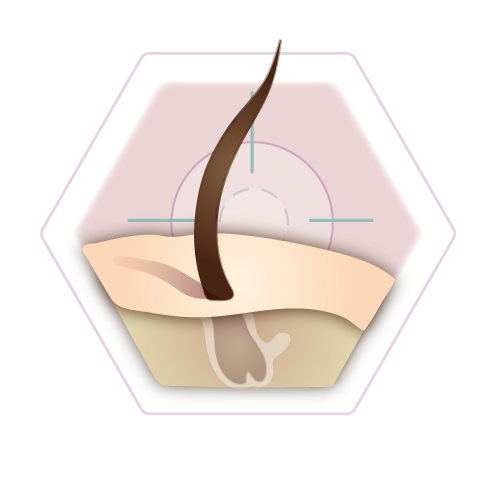 Save time thanks to light technology
No more annoying shaving
Never worry about unsightly underarm stubble again. The underarm area, along with the legs, is one of the most popular areas of the body for permanent hair removal*. Smooth skin is the epitome of aesthetics. Achieve this with permanent hair removal* and forget about annoying methods like shaving or waxing.
The most advanced technologies
No more shaving or annoying stubble, thanks to the modern procedures of photoepilation. Permanent hair removal* is possible with many technologies – whether with our XENOgel Technology or the diode laser. All techniques allow you to have smooth skin, completely without pimples, itching or inflammation. Our medical and cosmetic staff will give you the best advice on how to remove annoying underarm hair, so that they can completely relax in our institute. Only a few sessions for the desired result.