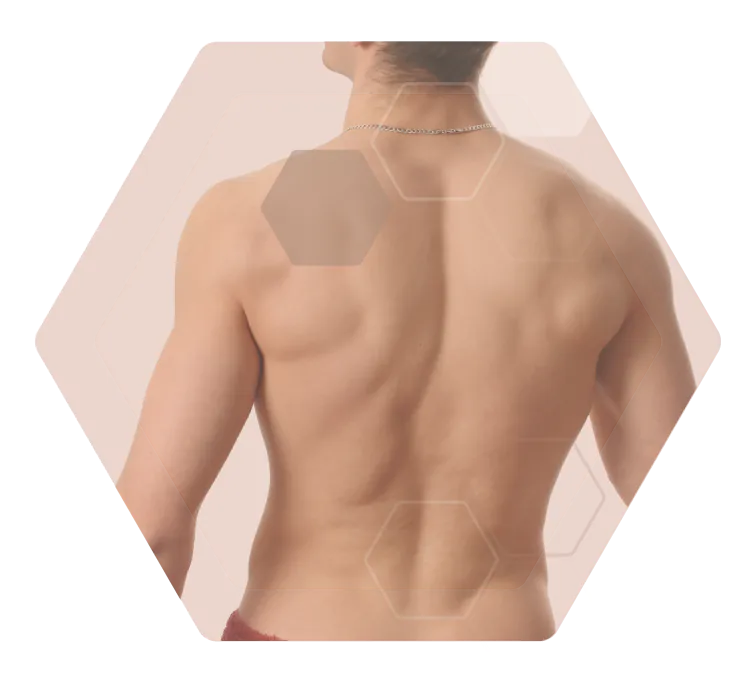 Permanent hair removal for men on
SHOULDERS & BACK
No more annoying shaving thanks to Haarfreiheit Stuttgart
Hair on the back and shoulders
Disturbing hair on the back and shoulders in men
The problem of back hair in men can be not only bothersome during leisure time but also during work. Excessive hairiness can also be perceived as unpleasant from a hygiene perspective. For many men, removing back hair becomes a regular routine to maintain an aesthetic appearance and a pleasant skin feeling. Unfortunately, it is often difficult to remove hair on the back or shoulders by oneself, and these areas remain hairy. However, there is another way without much effort and without constant shaving or waxing.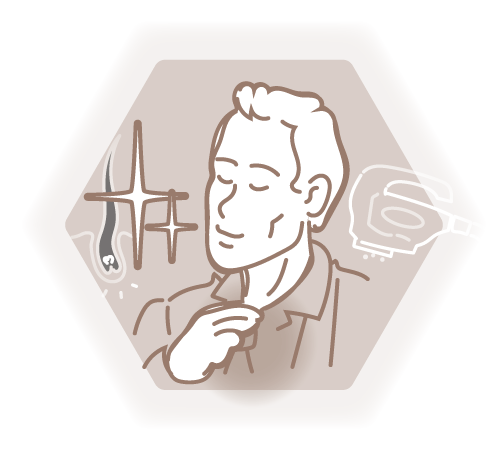 Easily remove back hair without much effort
Simply do not use a back shaver or depilatory cream on your back. Because in just a few sessions we can fulfill your dream of permanently* smooth skin on your back or shoulders. Thanks to our skin-friendly methods, a treatment at Haarfreiheit Stuttgart is completely painless. Because with hair freedom, back hair can be easily lasered away. Do not worry about unwanted body hair in the shoulder and back area and rely on our effective procedures.
Have more time and less hair on your back
Shave and groom your back
Back care, especially daily shaving, can be time-consuming. Stubbles often appear just a day after shaving, making the tedious routine even more challenging. Regular shaving requires patience and can be annoying, especially in hard-to-reach areas. It's time to find a more effective solution to permanently reduce annoying hair and free yourself from daily shaving.
Permanent* removal of hair on the back
Stop wasting time shaving back hair every day. At the Stuttgart Institute we offer you an effective and long-lasting solution for hair removal on the back or shoulders. Enjoy permanently smooth skin and regain valuable time for other activities. Our experienced experts will be happy to advise you on the various methods of permanent hair removal and find the optimal solution for your needs.
Highest standards in hair removal service in Stuttgart
Competent contact persons for back hair removal
Our medical and cosmetic staff in Stuttgart is always available to address all your concerns and questions. Whether it's about the specific needs of your skin or questions regarding back hair removal – we are here for you. During the sessions, you have the opportunity to ask us any questions that are on your mind. Our pain-free methods allow you to relax during the treatment, and we aim to achieve your goal of permanently smooth skin on your back.
Consultation on the method and treatment
Our team is ready to assist you in Stuttgart, providing comprehensive advice on suitable hair removal methods for unwanted hair on the back or shoulders. Together, we will find the optimal technique to permanently* remove these hairs. Schedule a consultation appointment today and let's work together to find the best solution for you!